A Sleigh Full of Fun
Oh, what fun—and an epic turnout by our awesome homeowners at Bedford's Holiday Celebration and Secret Workshop! Two hundred and fifty people joined us to kick off the holiday season. And in true Bedford fashion, we went all out!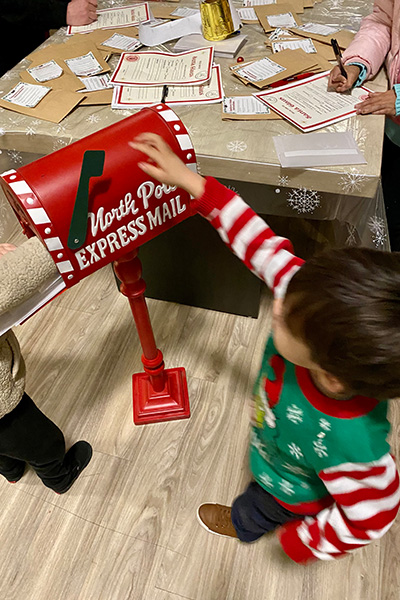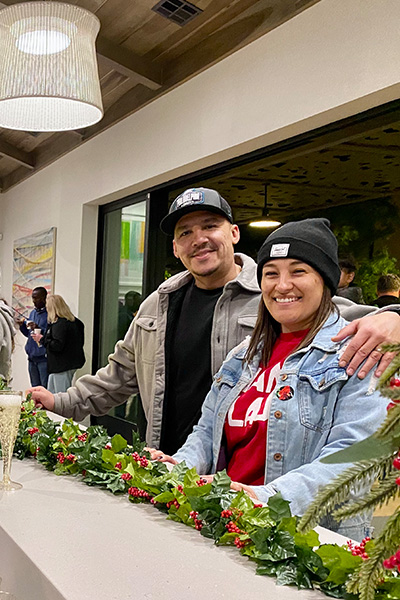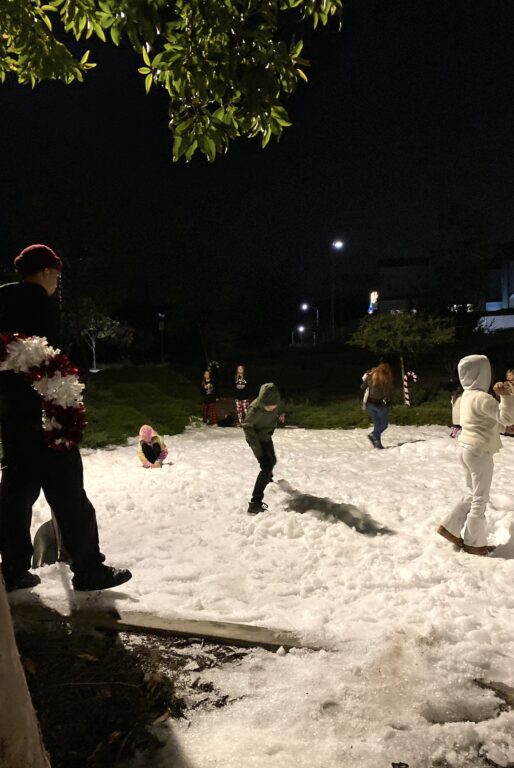 What says "cozy" better than hot chocolate or cocktails on a chilly SoCal evening? Neighbors gathered around a fire pit with indulgent cocoa from the hot chocolate bar in hand and chatted the evening away. Our jolly crowd was treated to elevated seasonal comfort food too—chili and cornbread or grilled cheese and tomato basil soup were on the menu.
Once bellies were full, a train and horse-drawn trolley delighted kids and kids-at-heart alike—while toe-tapping holiday tunes kept spirits uplifted and merriment abundant.
The littlest residents of Bedford enjoyed kids crafts and photo ops with a special visitor from the North Pole. Attendees sleighed in the fun with an authentic snow patch—because our Bedford neighbors are all in, we go all out.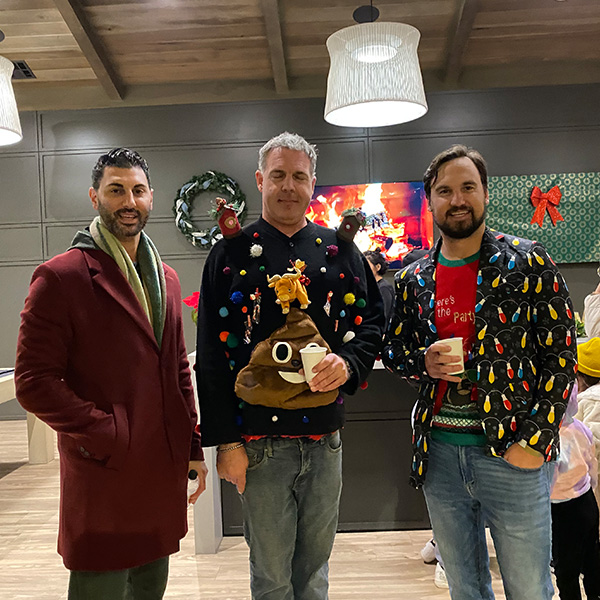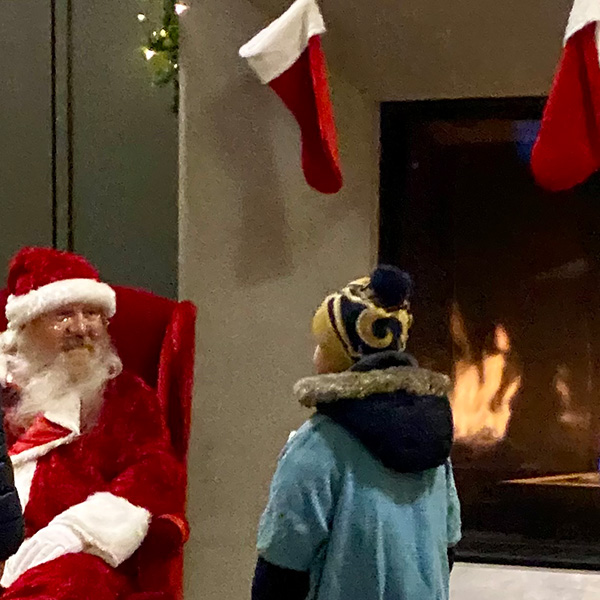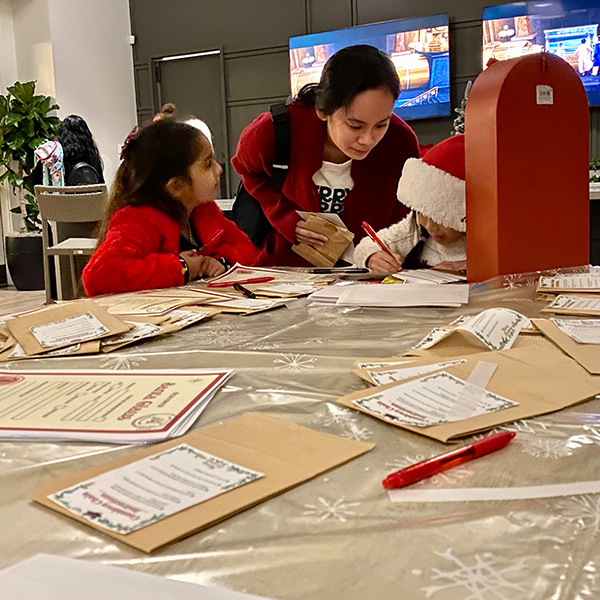 Have a safe and happy holiday season, Bedford! Be sure to keep up with what's next—join our interest list and check us out on Instagram and Facebook.