Here Comes the Shed

The Shed is destined to be the liveliest new hub of Bedford in South Corona. A coming together of all things wellness with a dash of art, rolled up into one cool, connected campus—exclusively for the residents of Bedford. We didn't go at it alone. We collaborated with fitness experts, enthusiasts and entrepreneurs to bring you something truly unique and inspiring. And that's why The Shed is everything you'd imagine and more.

A signature fitness studio and self-serve dog spa is surrounded by "good-for-you" fun. On one side, you'll discover a saltwater lap pool with a shaded grove deck, a wading pool, an alfresco dining room and a yoga lawn for a serene start to your morning. On the other end, an event lawn is ready for outdoor movies and more. A fit play park, outdoor lounge and firepit complete The Shed as a centerpiece for socializing, putting our modern new homes closer to your next brush with adventure or relaxation (or both).
Hit the Deck
Fit mode: ON. Get excited about our 75-foot saltwater lap pool, surrounded by a ginormous deck with a shaded grove and wading pool. Your Sunday POV's looking extra fresh, wouldn't you say?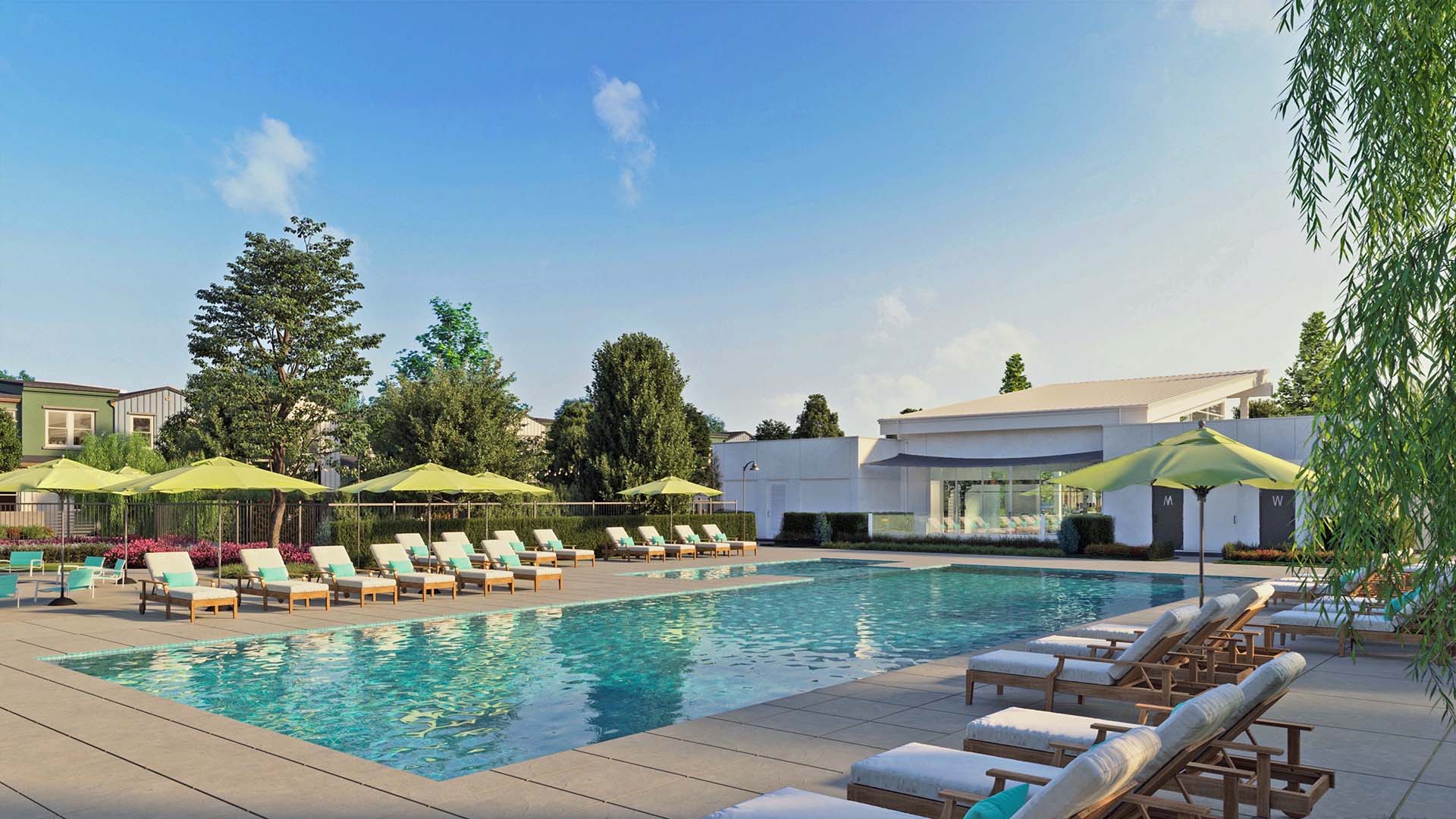 All Out (is so in)
Are you in? Spend a cool SoCal evening catching up with your favorite people at the event lawn. Stretch out and dine alfresco under the stars or get real cozy for an outdoor movie night. And for our four-legged friends, the pet spa is THE place to be. Fur babies, put your paws up if you're into a little R & R or making a splash. After all, it isn't easy being this cute.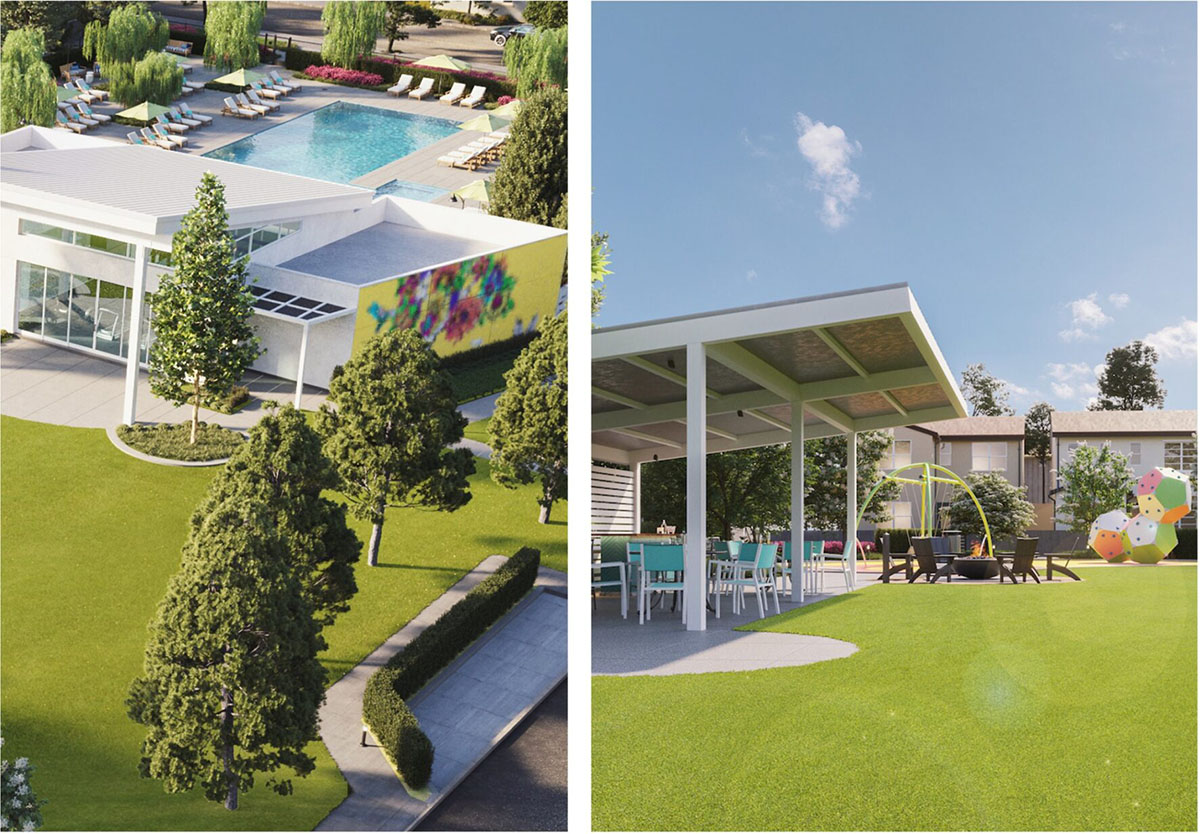 A New Path to Fitness
Calling all health enthusiasts—we're bringing you a new kind of fitness studio—one that flexes and flows based on your needs. You'll have access to everything from state-of-the-art exercise equipment to a curated collection of classes and special events. We're talking yoga, mat Pilates, barre, boot camps and more. We're ready when you are.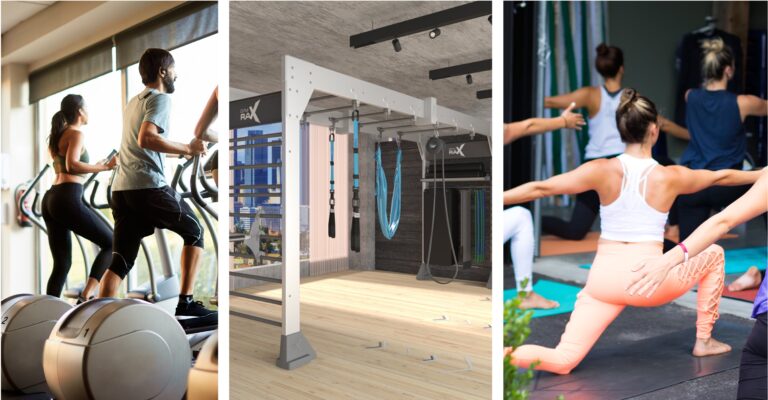 More about Bedford Well
We're bringing together local instructors, coaches and fitness entrepreneurs to introduce an entirely new outlook on how community and wellness can cohabitate. Think rotating boot camps, aerial yoga and strength-training classes at The Shed. Demos and meet-ups with local studio talent, instructors and nutritionists and the fitness hubs around town. We're not only bringing new faces and spaces, but also a fresh new perspective of what a focus on wellness can add to your quality of life if it's built into the foundation of where you live from the ground up.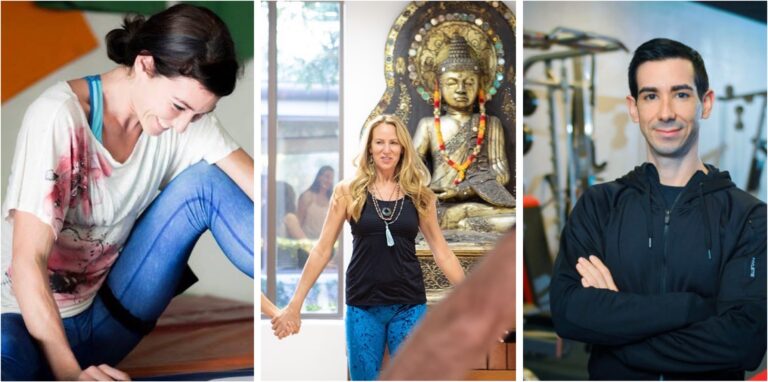 Averly Model Debut

Once you fall in love with Bedford, it's just a matter of choosing the home that fits you and your lifestyle. This is your first opportunity see Averly by Tri Pointe Homes in real life.

These gorgeous models open Saturday, October 1st and the priority list is now forming. It's an exciting time at Bedford with even more new homes, new parks and new amenities on the way.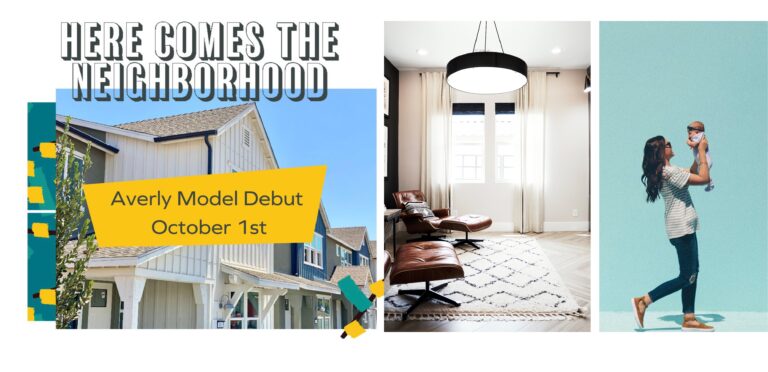 Sign up to stay in the loop on all the fun and follow us on Instagram and Facebook for the latest fun.

Summer Food Truck Find is Back

Bedford's Summer Food Truck Find events are back and better than ever. We learned a lot last year and are excited to be bringing the fun back to the neighborhood.

June Lobsterfest Fun

Locally owned, and nationally known, Cousins Maine Lobster brought their authentic, award winning Maine lobster right to Bedford and kicked off the series with a bang.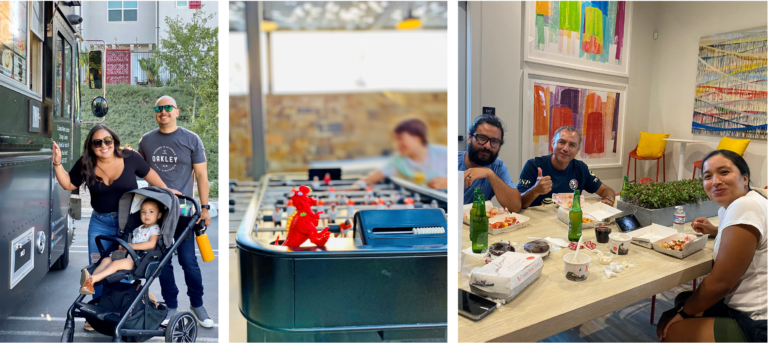 Highlights
The Bar is Back
PacV's sponsored bar is back for our resident truck supporters! Looking for a Bedford signature cocktail? What about a Bedford Bubbly or maybe a Bedfordtini? We're currently taking special requests.
Live Music
Under the Covers brought the best (and some of our faves) of the 80s and 90s to Bedford and the dancing just came naturally.
Big Fun
We're talking Ping Pong, Bocce ball, Foos ball and pool kind of fun. With 150 residents joining in, there was fun everywhere you turned.
Next Up:  Kings Hibachi FusionSaturday, July 16
Resident Freebie Alert:  Food truck fare is a direct purchase and includes 2 drink tickets per entree to the PacV sponsored bar for residents 21 and over! (woot woot).