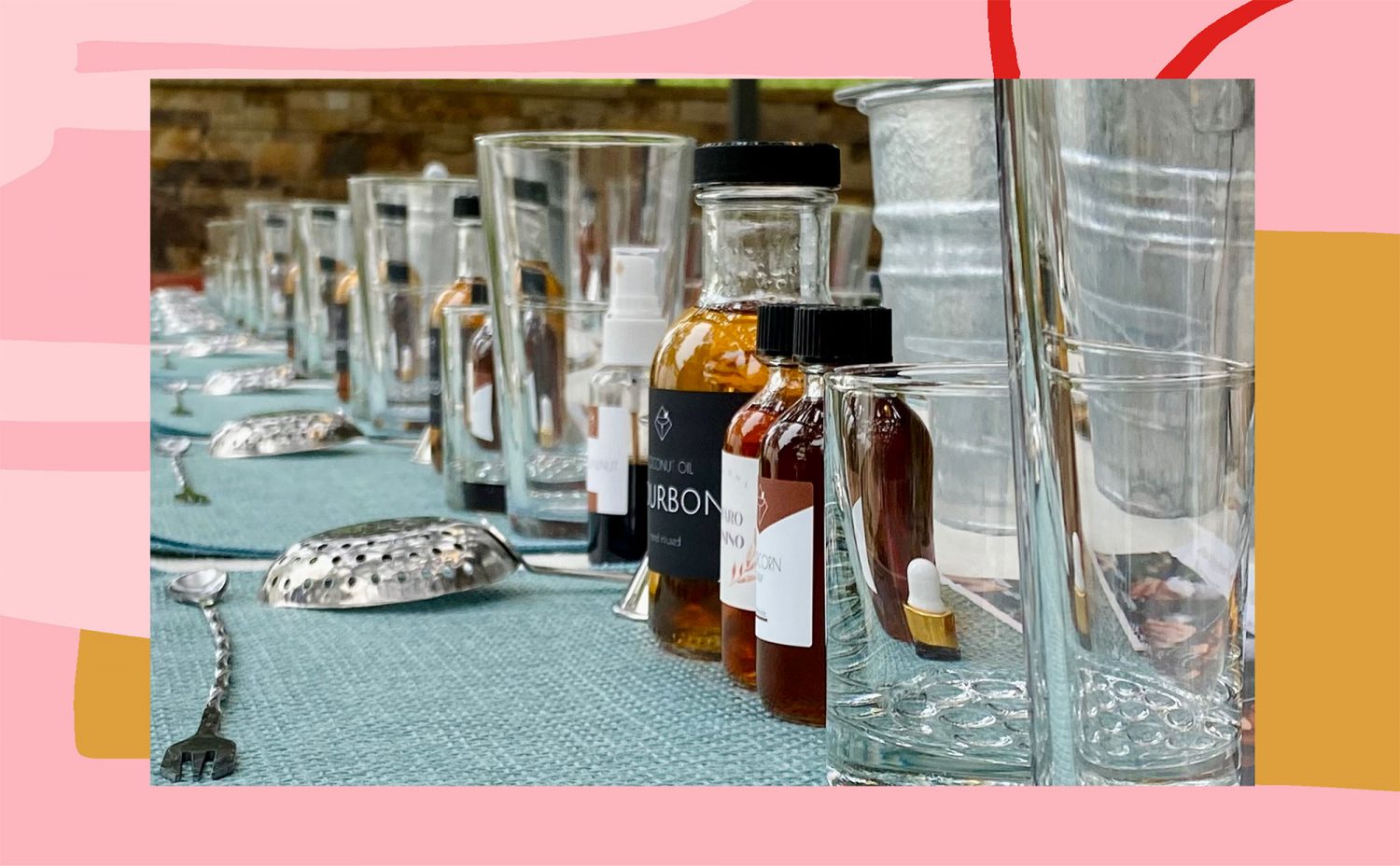 Mix'n It Up
Life at Bedford is all about fresh happenings and connection, and our recent Mixology event didn't disappoint – and for good reason!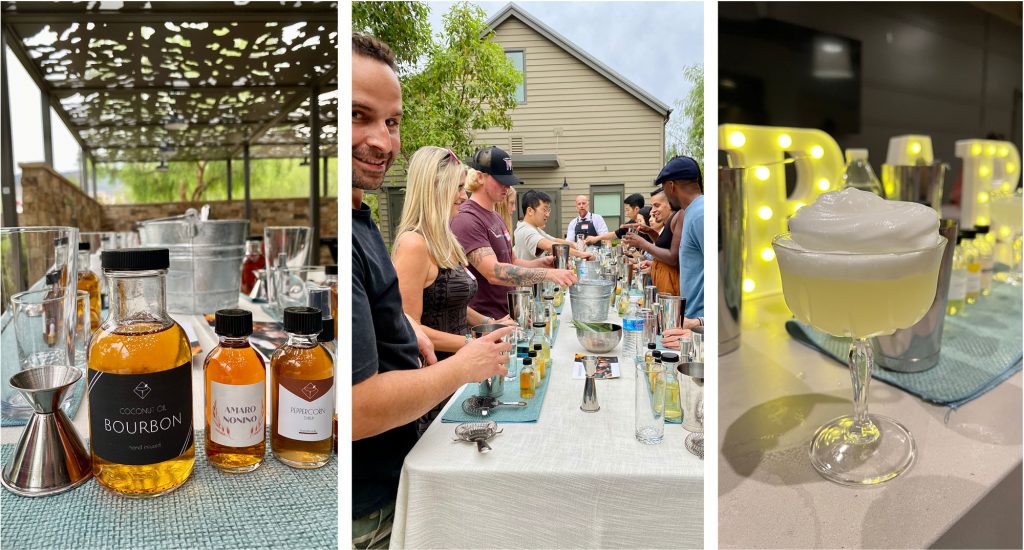 Picture this: a warm summer evening, an array of delightful cocktails, tasty hors d'oeuvres and fun neighbors, ready for a grown up's night out. Together, we embraced the art of mixology, all thanks to the talented team from Flair Projects. It was the perfect blend (pun intended) of sophistication and fun, designed with cocktail connoisseurs in mind. The Sidecar Bar was the perfect backdrop for a mixology workshop, where the secrets of crafting exceptional cocktails were revealed, with vodka, bourbon and tequila on hand.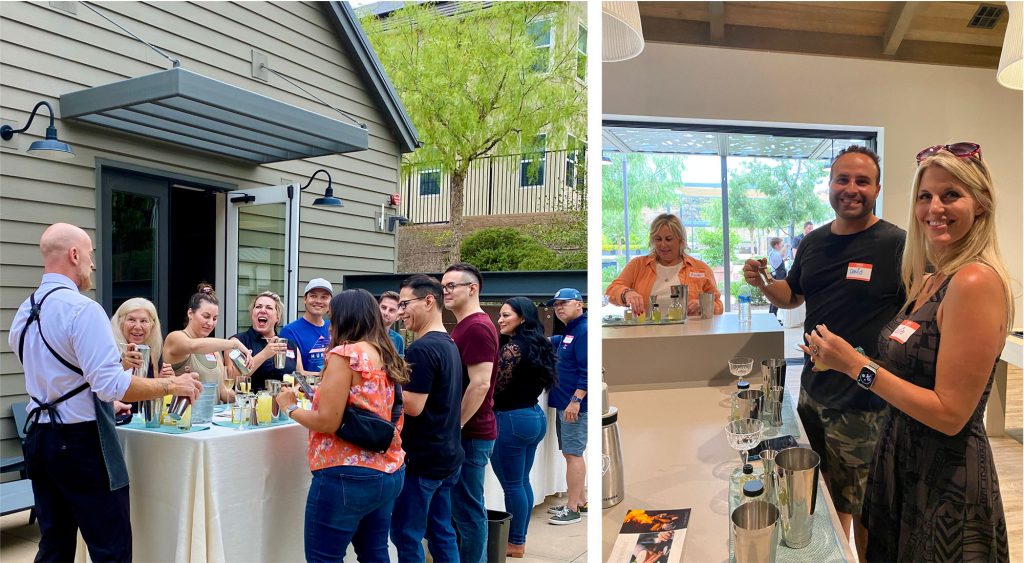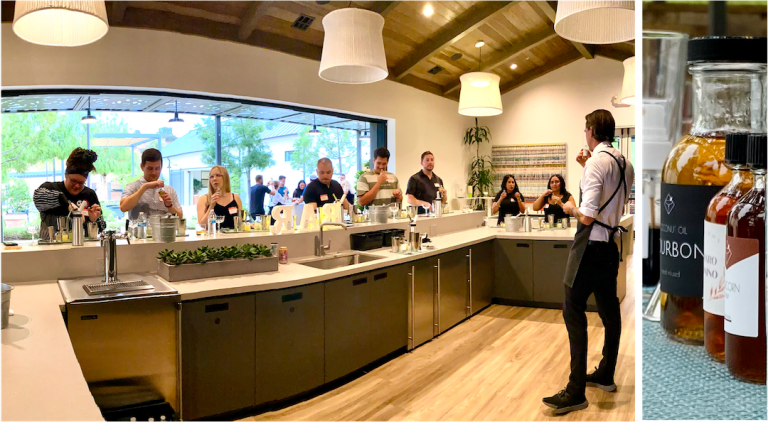 Led by the Mixology Wizards, the scene was buzzing as three teams rotated to different stations, each offering a unique cocktail experience.
Yuzu Tequila Collins/Pineapple Leaf: A refreshing tropical twist on a classic.

Yuzu Tequila
Passion Fruit
Amaro Angeleno
Lemon
Pineapple Leaf

Coconut Bourbon Old Fashioned/Aerated Walnut: A bold and smoky experience.

Coconut Bourbon
Black Peppercorn
Amaro Nonino
Bitters
Aerated Walnut

Vodka Coupe/Limoncello Foam: A zesty, effervescent delight.

Vodka
Kaffir Lime
St-Germain
Lime
Limoncello Foam
The night was about more than just drinks and food; it was about celebrating the sense of community that Bedford is known for. It was a reminder that life here is about embracing the moments that make us feel alive and connecting with our fellow neighbors to create new memories. Cheers to next-level living at this truly one-of-a-kind lifestyle destination.
Ready to call Bedford home? Check out our fresh mix of new homes here, then come by to experience our community for yourself. Be sure to join our interest list and follow us on Instagram and Facebook to be part of the never-ending fun and excitement at Bedford.