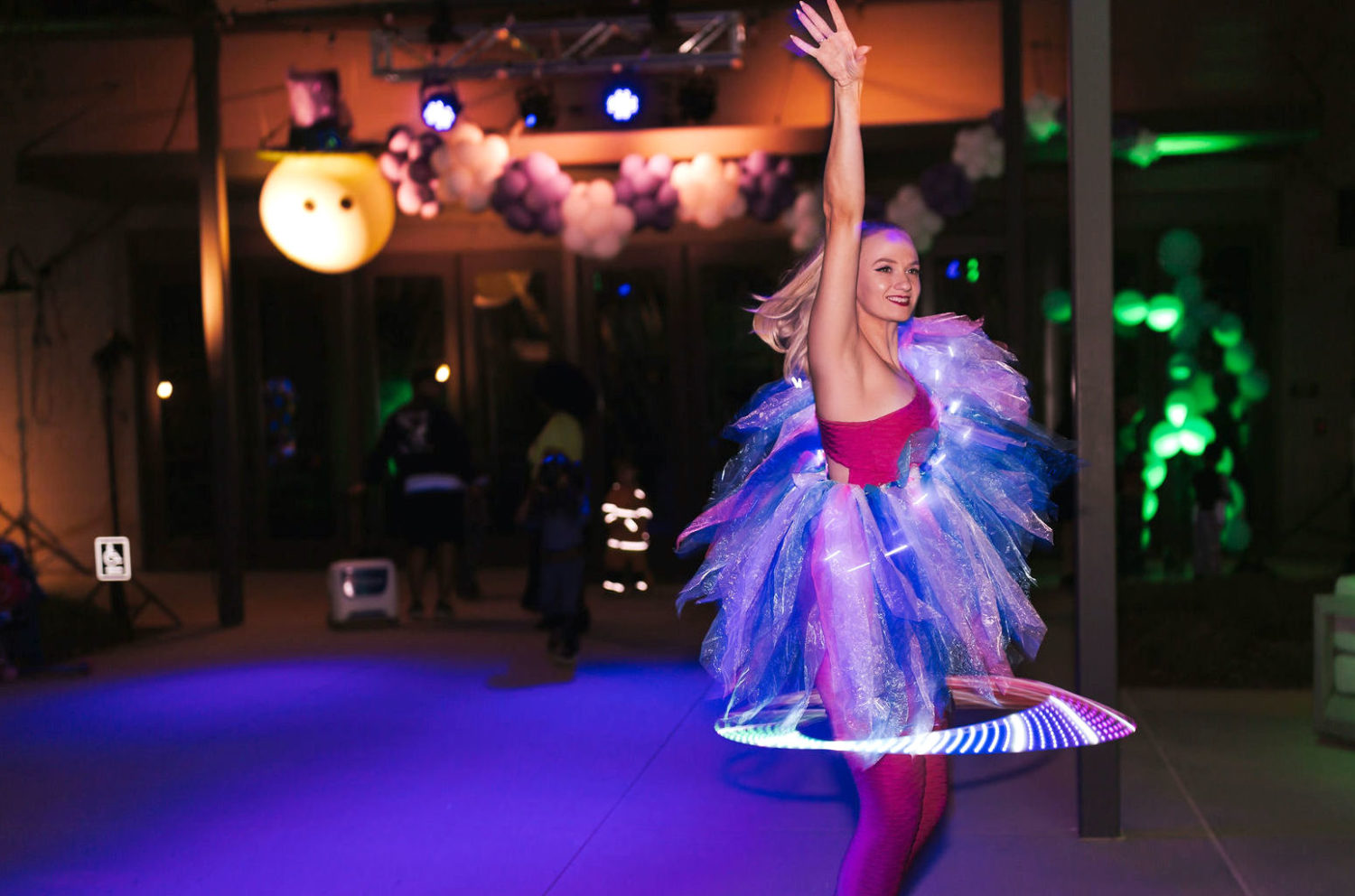 An Out of The Box Party – Bedford Style
When we say that Bedford likes to play "out of the box" and has a passion for art, we aren't kidding. Introducing the newest Bedford tradition, "A Dream Before Halloween" – a new take on the traditional Halloween experience. Light, ambiance and creativity were pivotal in setting the stage for an incredibly different and immersive experience for our lucky guests. And having the gorgeous and expansive Hudson House as the backdrop didn't hurt. Innovating on the age-old idea of a Halloween party involved a few key steps:
1. Set the Stage
For a surreal effect, opt for an underlying theme that isn't too obvious, and don't be afraid to think big. If you go too literal – you've stumbled into the expected. Have your theme? Let your imagination play with scale, hover around "What if?" and layer in your theme with sight and sound. Bonus tip: Remember, your party starts with the invitation – let it be a small taste of the experience to come.
For Bedford's "A Dream Before Halloween 2021," the theme was a mash-up of Halloween movies – the family-friendly type, as we have lots of littles. The entry experience was an ode to Pirates of the Caribbean. A giant, artistic serpent mixed the Beetlejuice snake with the Madhatter. Bedford's Sidecar Bar had a Nightmare before Christmas vibe going on with smoking potions. And the music included sprinkles of Beetlejuice, The Shining and so much more. Can you tell we're Tim Burton fans?

2. Know your Guests
Our residents are interesting and diverse. We have our share of singles and couples without kiddos as well as lots of families, some covering multiple generations. A mixed bag of different groups all playing in the same space is the kind of Halloween that we're used to. There was something for everyone with face painting, balloon art, smoking signature cocktails and lively entertainment.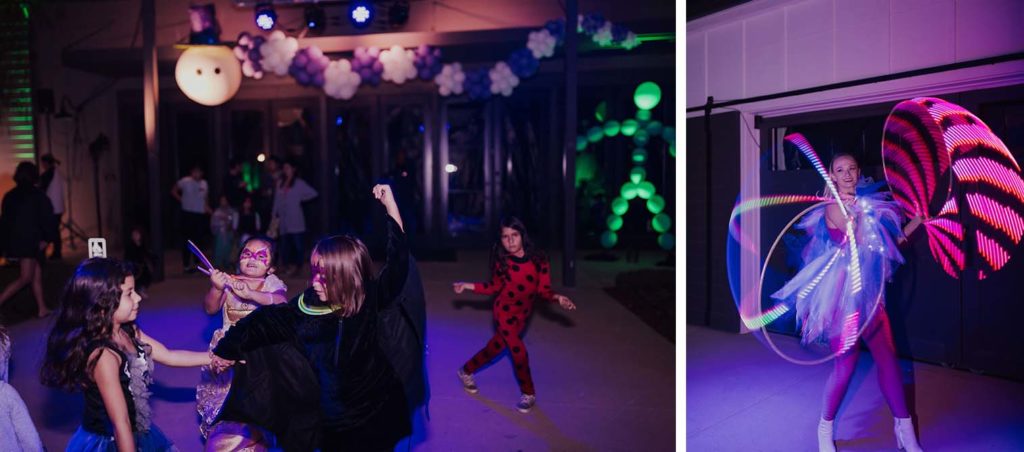 3. Add a Bit of Flair
For that little something extra, a bit of unexpected flair goes a long way in making an evening memorable. For us, it was a dash of performance art, but in a big way. A glowing fairy, an LED hoop dancer that also ate fire and a jellyfish stilt walker engaged our guests of all ages.
So, are we ready to go again next year? Absolutely!
Shout outs to:
Photography: @geaninatiraphoto
Live Performances: @firestormtalent
To keep up to date on all the latest news and updates from Bedford, be sure to join our interest list, Like us on Facebook and follow us on Instagram.