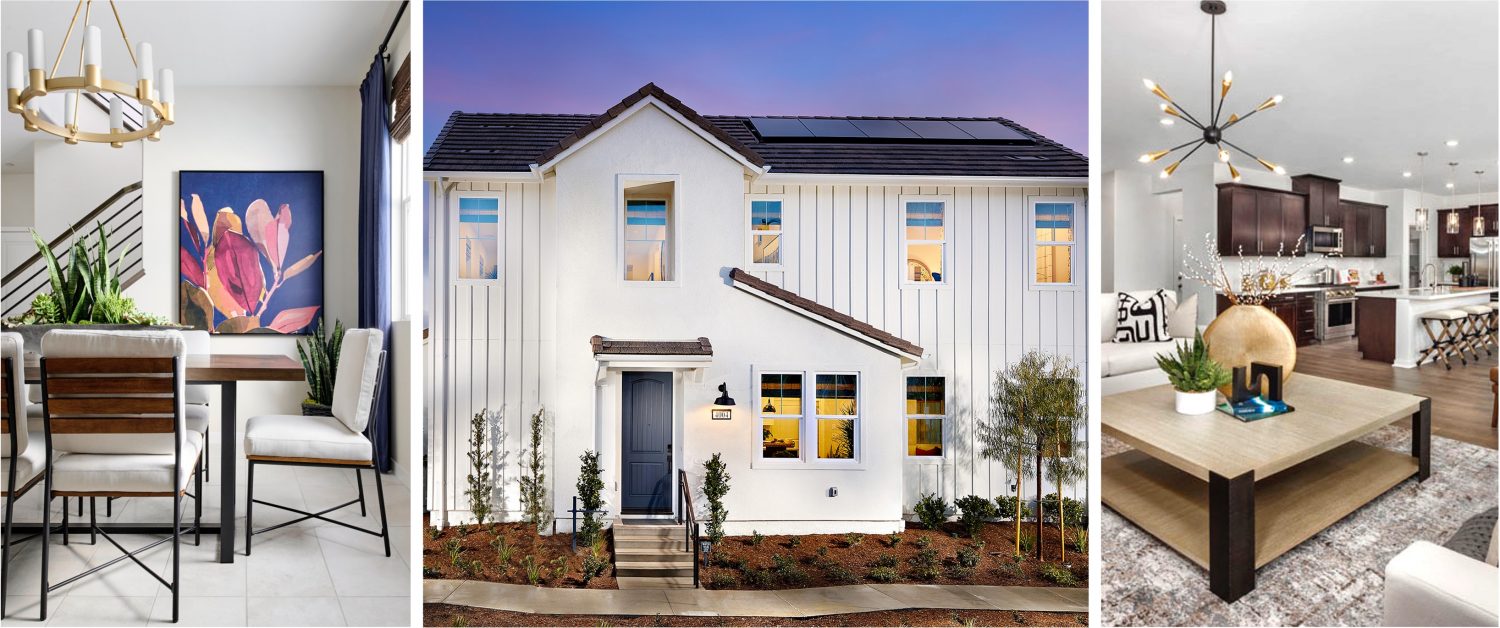 Model Home Roundup
Welcome to Bedford, a new kind of community in South Corona, bringing together modern homes and big ideas around art, wellness and social connection. There's a lot to explore around here, including the amazing Hudson House, the future wellness hub called The Shed and twelve stylish model homes in four new neighborhoods. And finding your next home should be fun, right? Come out and discover what life is like at Bedford. Tour the homes, grab a taquito at Bedford Marketplace and experience the kind of home you've been searching for.
Lights. Camera. Averly!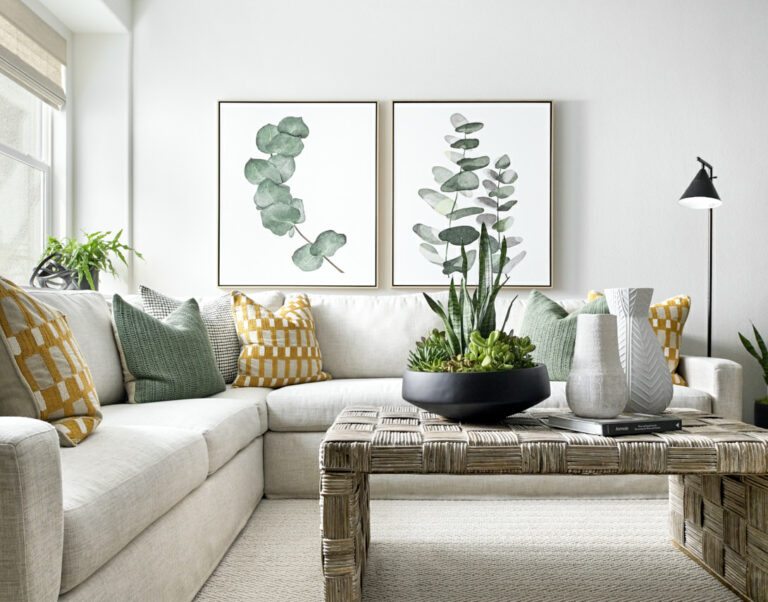 Averly by Tri Pointe Homes is nothing short of awesome—here's why. These two-story townhomes come with plenty of storage and enough easy-to-maintain space and style to suit every mood. A spacious porch leaves room to catch up with neighbors in passing while a comfortable open-concept dining and great room offer the perfect spot to keep the party going. Top-floor bedrooms offer privacy and the ultimate retreat at home, while a loft space (per plan) breathes new life into what excites you.
Two-Story Townhomes
Approx. 1,303 – 1,544 Sq. Ft.
Up to 3 Beds , 2.5 Baths
From the Mid $500s
Let's Talk About Ellis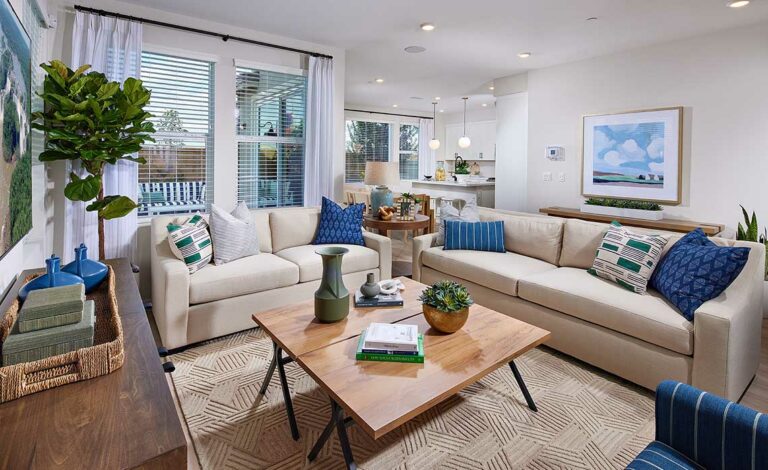 Score a have-it-all home at Ellis by New Home Co., where up to three bedrooms and 2,013 square feet of space welcome you to comfortable living and unique design features. Easy to maintain with impressive spaces that are always ready to go, these detached homes are everything you need and more. From inspired lofts that you can transform into the perfect weekend-getaway spot to walk-in laundry rooms, linen closets and spacious pantries—Ellis is your all-in-one living experience.
Detached Homes
Approx. 1,730 – 2,013 Sq. Ft.
Up to 3 Beds , 2.5 Baths
From the Mid $600s
Calling Monroe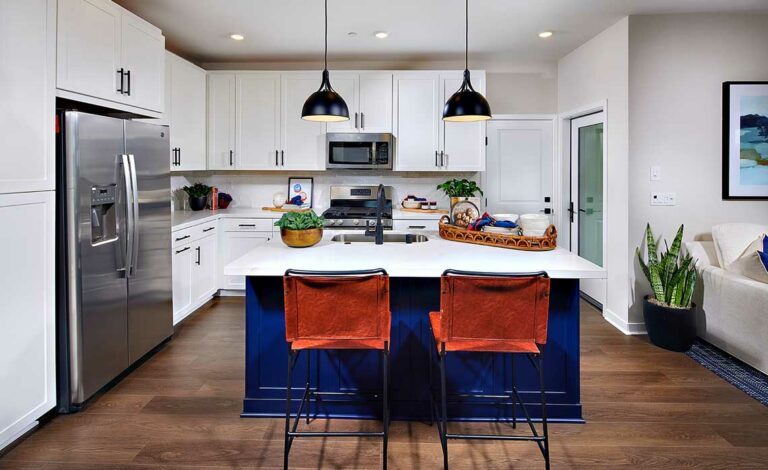 What's moving at Monroe by New Home Co.? Wouldn't you like to know. Come home to up to 2,175 square feet of space. Make the most of Southern California's sunshine thanks to indoor-outdoor living spaces that go with the flow. Or stay amazed by intuitively curated spaces that support your lifestyle in so many ways. How about bonus rooms or optional fifth bedrooms so your home grows as your family does? Or floor plans that optimize privacy, so you can catch up across a breezy open-concept ground-floor great room while your littles catch some zzz's in the bedrooms upstairs, uninterrupted. Plus, walk-in closets in every bedroom (per plan) and plenty of storage throughout mean you and your home will be stylish and on point—all the time.
Detached Homes
Approx. 1,826 – 2,175 Sq. Ft.
Up to 4 Beds , 3.5 Baths
From the High $600s
Oh Hello, Harper!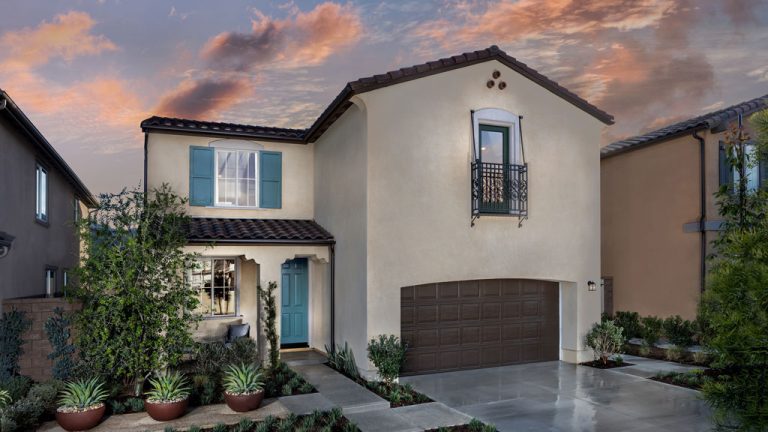 Harper serves in every way. These double-story homes by Taylor Morrison put up to five bedrooms and 2,840 square feet of epic living space on the table—that's literally enough room for every whim! Plus, each of Harper's three floor plans comes with a loft, so you have room for dreamy additions to your home. We're thinking at-home cinema, personal gym or man cave. This is your moment—get creative!
If you're in the market for a home that whispers convenience and comfort for homeowners and guests alike, we've got news for you. Every floor plan at Harper comes with a ground-floor bedroom, but Plan 3 ups the ante with a first-floor bedroom suite. And with grand gathering spaces at your disposal, you're sure to live large, play hard and do it your way at Harper.
Detached Homes
Approx. 2,466 – 2,840 Sq. Ft.
Up to 5 Beds , 3.5 Baths
From the High $700s
At Bedford, we're modeling a new kind of life—one in the making. That's what this community is all about, and it's always a step ahead of what's right in new home living. Functional spaces. Cutting-edge home technology. And stylish indoor-outdoor living you can appreciate—with diverse options to match what moves you. Drop by to check out our model homes and find what fits. In the meantime, keep up with us on Facebook and Instagram.